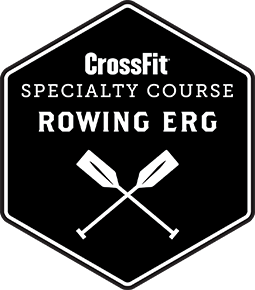 Course Description
This course gives participants the opportunity to maximize skill and familiarity with rowing on a Concept2 ergometer, an important component of many CrossFit workouts. The day will be spent learning rowing technique for optimal power and efficiency, and programming CrossFit workouts will also be covered. The course comprises lectures, practical skill sessions on Concept2 indoor rowing machines, video analysis and two CrossFit workouts. Knowing how to row correctly and teach rowing to one's clients are invaluable skills in the CrossFit community.
Course Schedule
9 a.m.- 5 p.m. with a 1-hour lunch break
Please arrive at 8:45 a.m. to check in.
Prerequisites
None.
Language
The default language for this course is English.
Requirements
To receive a Rowing Trainer Certificate, one must:
Hold a valid and current CrossFit Level 1 Trainer Certificate (or higher); and
Attend and participate in all parts of the Rowing Specialty Course.
If you do not meet these requirements, you are issued a Certificate of Attendance. Attendees may also choose to become a Concept2 approved provider; details are in the seminar materials sent with the confirmation emails.
Fees
Due to the large quantity of courses scheduled, we do not accommodate refunds or transfers.
Registration link: https://crossfit.regfox.com/rowkolngernov2017